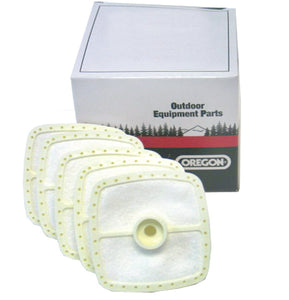 SHIPS FROM USA same business day
It is so important to keep these little air filters clean on your small engines. To help ensure your equipment lasts as long as possible make sure you replace this filter as often as needed. Buy them in bulk with this 5 pack from Oregon products and save $.
FITS: GT2000/SB, GT2400, SRM2400/SB & SRM2110 model trimmers. PB2100 blower ES2100, ES2000, & ES2400 vacuums and SHC1500, 1600, 2000, 2400, FHC1700 & 2100 hedge clippers. Replaces ECHO 130310-54130, A226000472.
WEIGHT: .22 LB
MODEL# 30-830